I had a post on here a while back with smoke from the exhaust and poor compression on #3 cylinder.
smoke appears to be the turbo bearing.
on the compression test I got the results 146, 139, 100, 135- so all round- not very good pressures. I did a wet compression test on number 3 and the pressure went up 10psi. Bob and a few others suggested that the ringlands may have let go.
Anyway.... I got the head off today and what did I find- Nothing I was expecting. bores seem perfect with hardly any wear all round, valves seem fine. the only evidence of anything wrong is the brown ring below the top of the stroke see pics-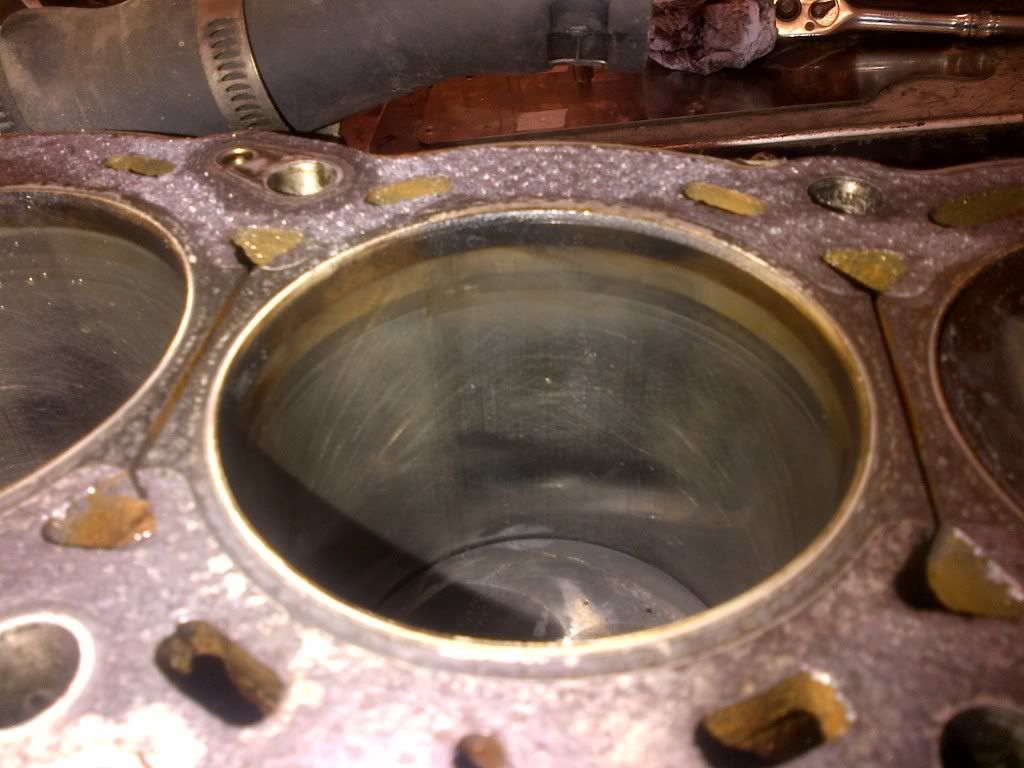 Is this Pre det?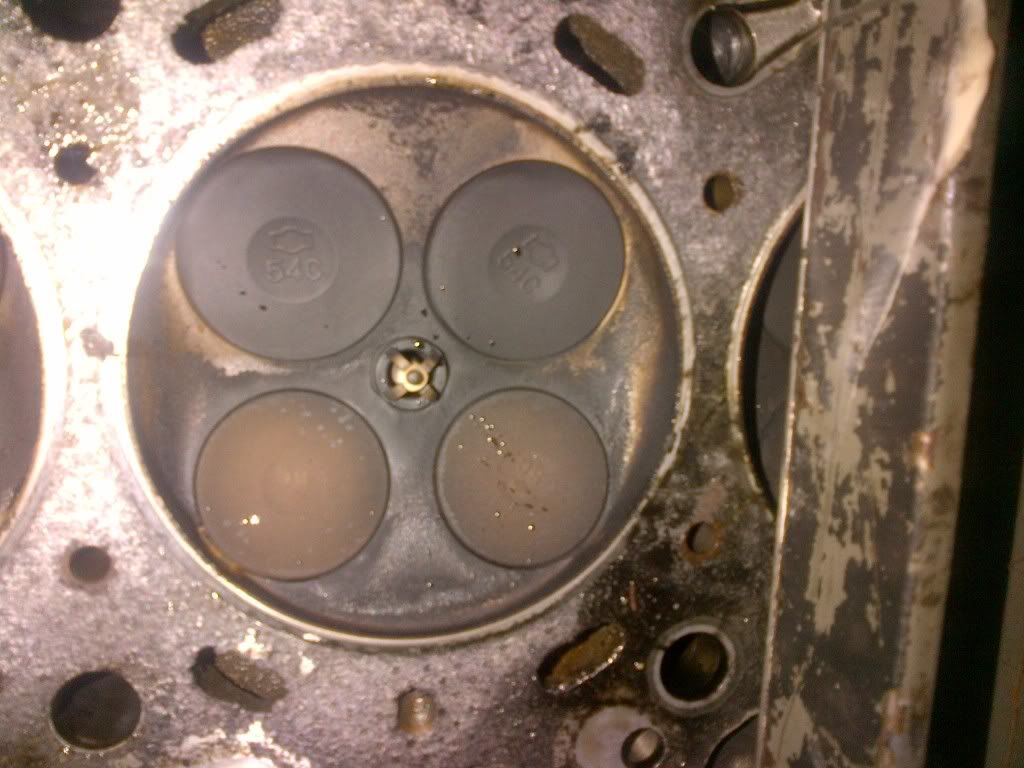 #3cylinder head and valves.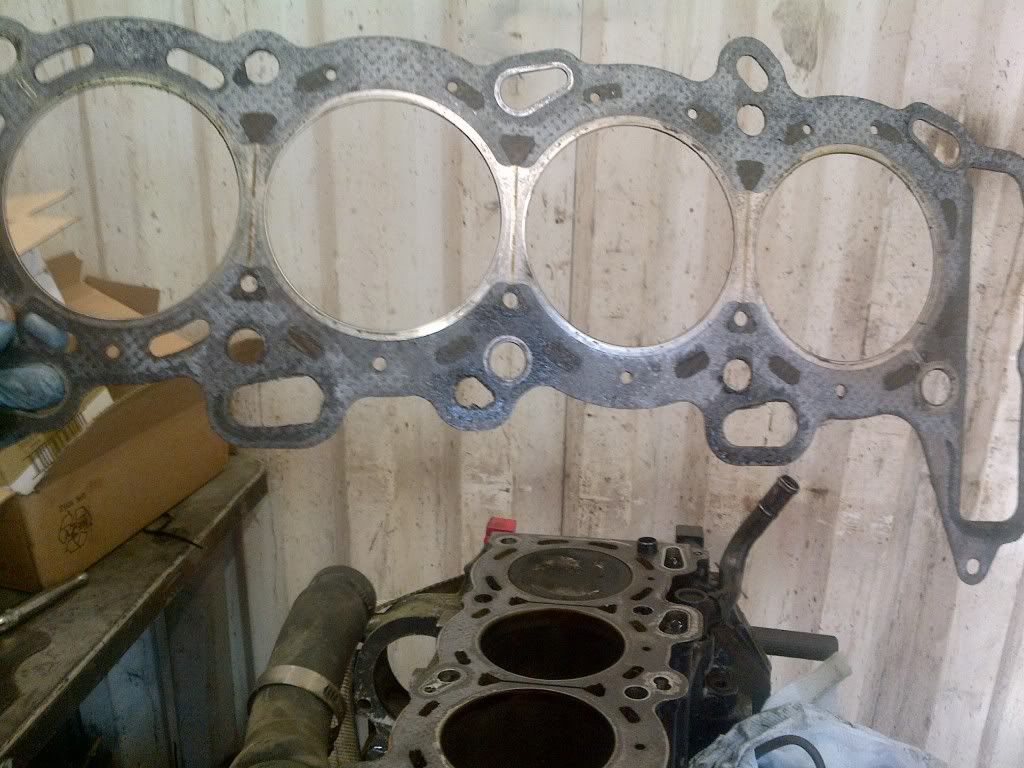 Gasket shows no signs of breakdown
this picture does show some gas leaking past the pistons but not that much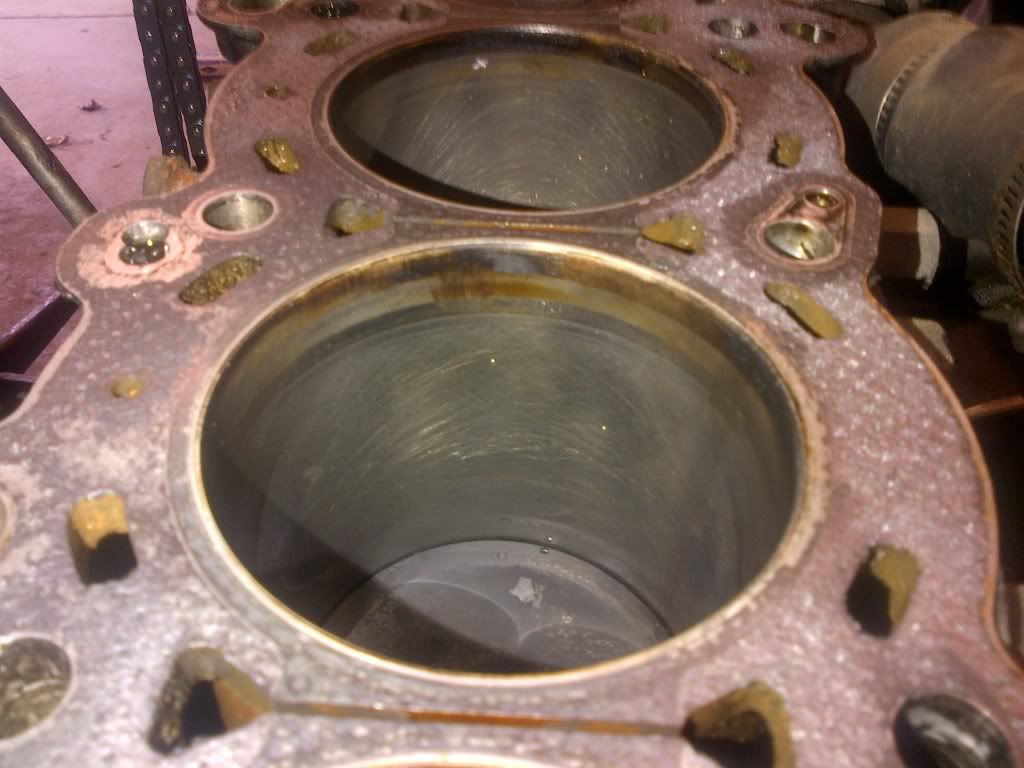 I was expecting to see much more gas passing the piston if the ringlands or the rings had gone
so anyone any ideas?
I think the next step must be to get the piston out to inspect it but im not confident in finding a problem there
Thanks,
Ben